Whether you require a one off service or cleaning on a regular basis our highly trained staff will be glad to help;

Floor Cleaning In Bromley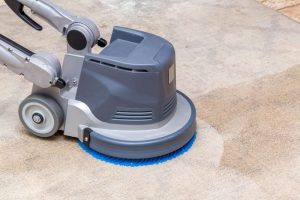 CIWA Express Cleaning provides high quality and affordable specialist floor cleaning in Bromley using trained, professional and fully insured cleaning staff. What makes our service different from other floor cleaning specialists is our unique blend of industry expertise, comprehensive staff training and 100% commitment to customer satisfaction.
We have a growing and well-deserved reputation as one of the most dynamic commercial cleaners in the capital and we are pleased to be able to offer customers high quality floor cleaning in Bromley.
Our floor cleaning service
Our floor cleaning service is suitable for:
Offices / Reception Areas
Shops
Hotels
Communal areas
Care homes
Community centres
Schools and Colleges
Gyms and sports centres
Public and Government buildings
All of our staff are DBS cleared and they must wear our company IDs at all times while on your premises.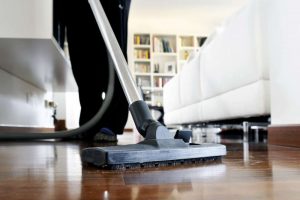 Using our service could not be easier. Simply contact us to discuss your requirements with one of our specialist cleaning staff, without obligation. Whether you require a one off service or cleaning on a regular basis our highly trained staff will be glad to help.
Once you have engaged us, a manager will meet you on site to learn more about your requirements as well as any deadlines and other time constraints.
We use only the highest quality cleaning materials and equipment
Unlike many other companies offering floor cleaning in Bromley, we use only the highest quality specialist cleaning materials and equipment including professional vacuum cleaners, carpet cleaners, floor scrubber/polishers and floor sanders. This allows us to provide the highest level of quality clean possible and  means that we can provide a comprehensive, expert floor cleaning service suitable for a wide variety of indoor flooring types, such as:
Carpet
Carpet tiles
Hardwood
Laminate
Terrazzo
Tile
Vinyl flooring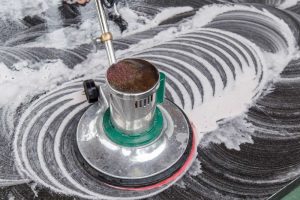 If your floor surface is not listed please get in touch with one of our friendly and professional cleaning specialists who will be able to advise if we can help.
We understand that every cleaning job is different. That is why we offer a tailor made service to all of our customers. We offer morning and afternoon cleaning sessions and we are happy to work outside general office hours, if you prefer, which ensures that disruption to day to day operations is minimal.
We are fully insured and we hold £10 million public liability insurance. Our unique blend of experience, professionalism and dedication to 100% customer satisfaction means that we should be your first choice when looking for floor cleaning in Bromley. You will not be disappointed!
Call now on or get in touch by email at to discuss our floor cleaning services or to arrange a no obligation quotation.